Gashō-En Noh Theatre
Gashō-En is a modern Noh theatre located in the beautiful site of Shukugawa in Nishinomiya, Hyogo. The theatre overlooks a stream with rows of fine pine and cherry trees along its banks. One important mission of the theatre is to familiarize people with the world of Noh. The theatre holds Noh-related events such as Noh performances, one-day as well as regular classes.
As "Terasu-no-kai" (Society for Cultural Enlightenment), it also organizes biannual Noh performances. Since its launch in 1995, the artistic quality of this project has been recognized by such awards as the Excellence Award of National Arts Festival from Japan's Agency for Cultural Affairs.
The theatre is internationally open: it provides opportunities for people all over the world to enjoy Noh. Giving one-day classes and performances with translations and releasing videos through the Internet are some of such activities.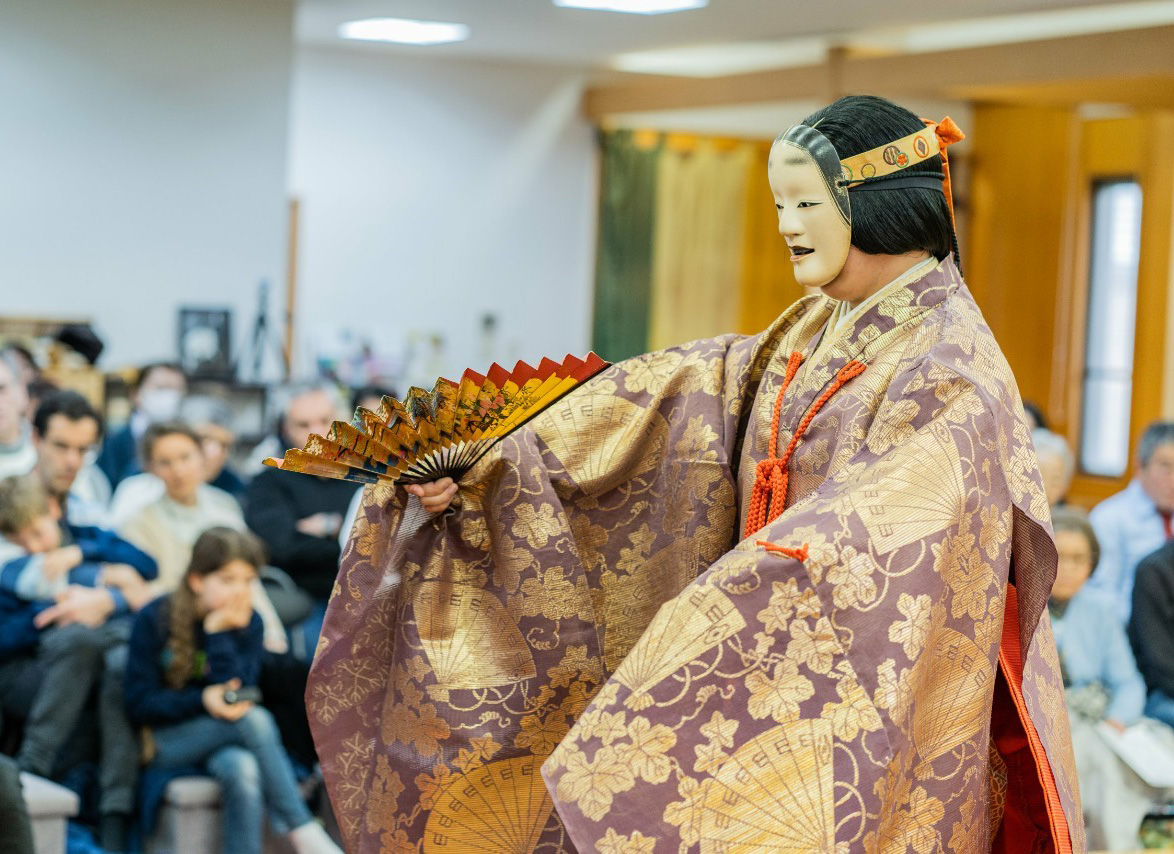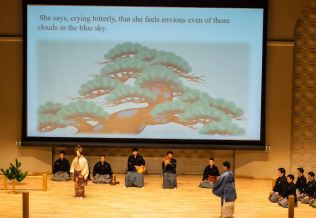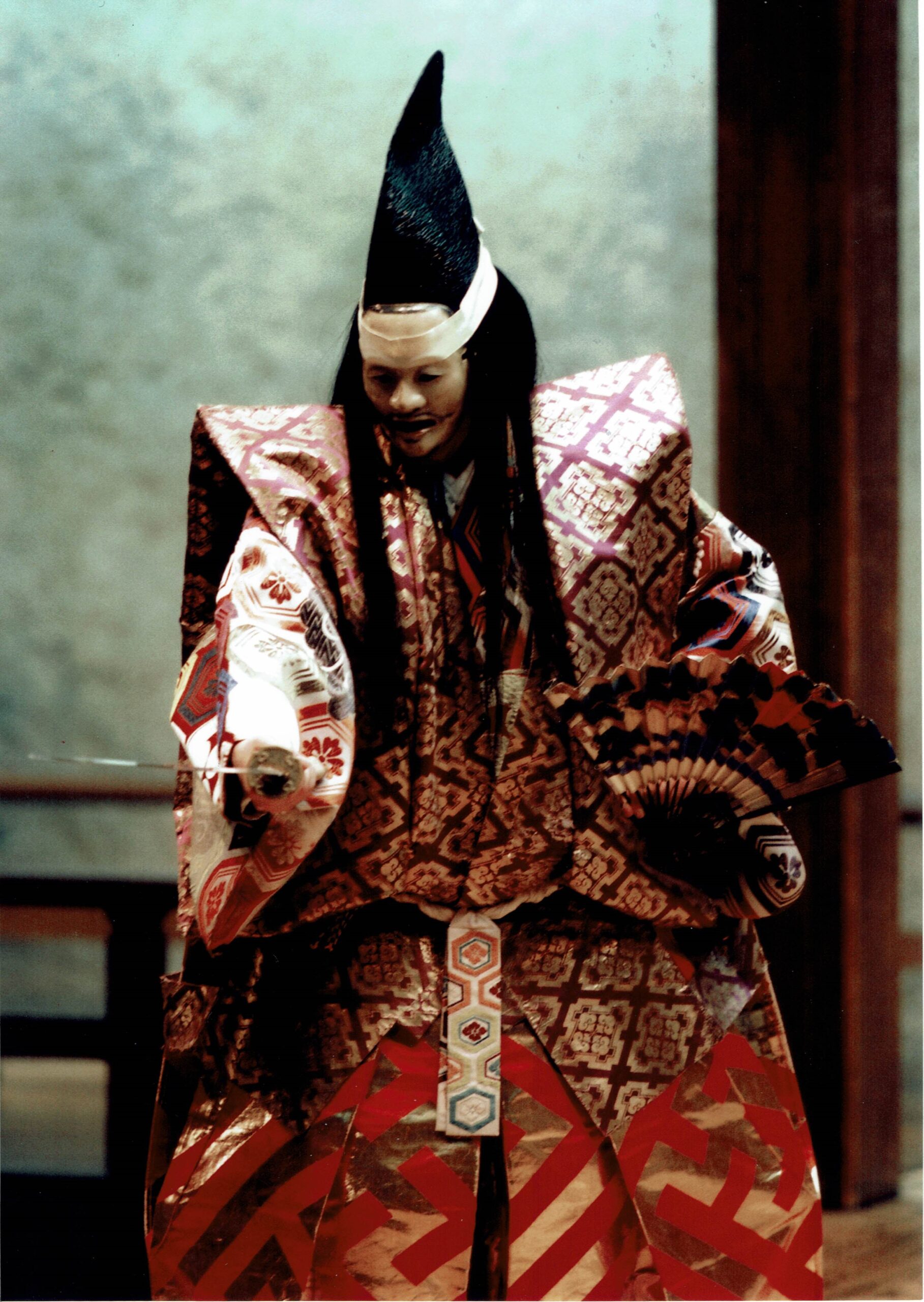 Noh Yashima
About Noh
Noh theatre was established in the 14th century and has a history of about 700 years.
Noh reflects the worldviews of Shinto and Buddhism and the aesthetics and mannerism of upper-class samurai who were chief patrons of the theatre.
Noh texts are based on Japan's classical Heian and early Kamakura literature born not only of its land and climate but also of its aristocratic culture. Noh theatre is known for its unique staging and styles of performance: the staging is symbolic, and the actors pursue subdued but richly pregnant beauty in performance.
It is Japan's first genre registered as UNESCO's Intangible Cultural Heritage, and has been attracting international as well as domestic audiences.
One-Day Experience of Noh
Travellers and students from other countries can participate in a one-day introductory class. In class, a taste of Noh could be experienced through activities such as wearing Noh masks, doing a Noh walk on the Noh stage, chanting Noh verses.
Sample Lecture Fees*
One-Day Noh Class at Gashō-En Noh Theatre
(up to 80 participants)
: minimum charge of 30,000 per group
On-Site Class
: minimum charge of 50,000 per group with extra charge for class in the languages other than English and Japanese
*Consultation is available for playing musical instruments for Noh, wearing Noh costumes, or performing a Noh play.
Purchasing Tickets for Noh Performances
Reservations are necessary.
CONTACT us via https://kanshou.com/contact/
Upon making an inquiry or a request, please be sure to give us your name, email address, phone number, and mailing address with the postal code.